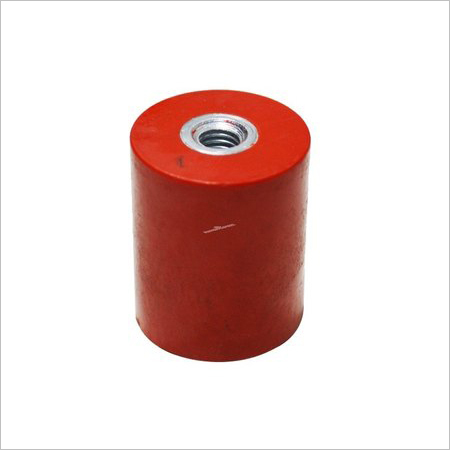 Cylindrical Standoff Insulators
Product Description
Offered Cylindrical Standoff Insulator is the high-quality insulator, which ensures optimal performance, when used for regulating current. Made from the superior grade of DMC, it boasts of good mechanical & electrical strength. Its utilization ensures amended performance even at high torque. This break safe product has stature resilience. Resistant to heat and dampness, this high quality protector is accessible in wide variety of styles as well as sizes. Cylindrical Standoff Insulator is applicable for electrical boards, bus-bar, switchboards etc. There are many benefits that can be reaped by this product, if it is accurately inserted within a specific cabinet & housing. Provided insulation solution is extremely appropriate for high voltage applications.
Key Points of Cylindrical Standoff Insulators:
Fabricated from best grade porcelain as well as ceramic, has electrical resistance for precluding the unintentional current-flow.
Ensures protection from various types of hazards that occur due to the leakage of current.
Applicable for telegraph lines, transformers and different others.
Has cylindrical structure for ease in installation and operation.