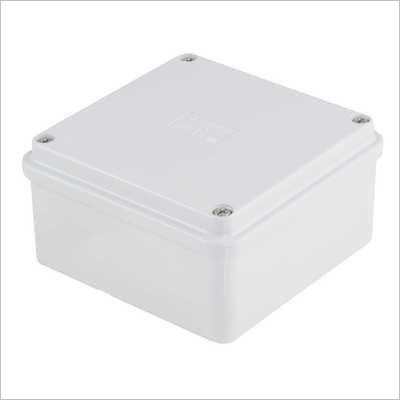 PVC Electrical Boxes
Product Description
Looking for shock proof wiring in your houses or workplaces? If yes, then PVC Electrical Boxes offered by MM Exports is your product. The box offered is in white color which is square in shape and is very efficient in building construction and while laying the wires under walls. The box is useful in granting the protection as well as the safety barrier for all the electrical connections. PVC Electrical Boxes delivered are made making use of the finest grade of metal holds the entire cluster of wires that connects to each other and spreading to different sockets and points in the building.
KEY POINTS:-
Being nail-on brackets or a cut-in version mounting and tightening is easy that hold the box securely to the wall.
mforted with push-in tabs to hold the sheathed wire that are nonmetallic in nature.
We deliver these boxes in various sizes and dimension to suit varied requirements of our clients.
PVC electrical boxes are cheaper and easier to install which means it is a fair deal to have quality over price.