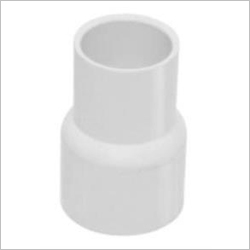 Conduit Reducer
Product Description
Firstly, lets understand the usage of Conduit Reducer. It is an electrical conduit which is in a tube form that protects and routes the electrical wiring of a structure. it is quiet rigid, and flexible at the same time. The product has threaded inner surface and is very easy to connect offering the seal tight connection. The one end of the product is more wider than the other one. Conduit Reducer are even suitable for outdoor connection as well as indoor ones. It even offers protection against shock and corrosion. One may avail the product in very cost effective rates.
KEY POINTS:-
Lighter in weight and bend easily suiting the task of fitting even in challenging and difficult angles.
Being readily available apart from being inexpensive., the product is highly appreciated by users.
Known to be least vulnerable to physical damage and loads that are too much to bear,.
Conduit Reducer are rigid enough to carry out the loads and duties of commercial and industrial applications too.